This Wednesday's roundtable will be led by Dr. Barbara Endemaño Walker and Professor Kyle Lewis from UCSB.
The Center for Research, Excellence and Diversity in Team Science (CREDITS) at UCSB is an integrated research and training program to increase and enhance the capacity and effectiveness of transdisciplinary scientific teams in California.  Diversity on teams is known to have positive effects on creativity, innovation, and productivity.  Apart from its contribution to scientific breakthroughs and grand challenge problems, collaborative transdisciplinary science – "Team Science" – has beneficial impacts on individual research careers.  Team Science projects garner more funding, and yield greater publication productivity and higher impact publications.  Despite the benefits of diversity to teams, women and URM scientists are less likely to participate in team science collaborations, and their participation in these networks develops later in their careers.  In this presentation we will provide an overview of key interventions to increase the broader participation of women and URM faculty in higher education, and summarize the research on diversity and collective intelligence.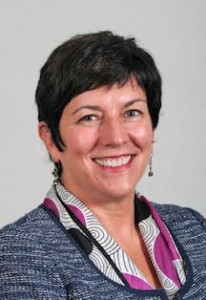 Kyle Lewis
Professor of Technology Management
College of Engineering, UCSB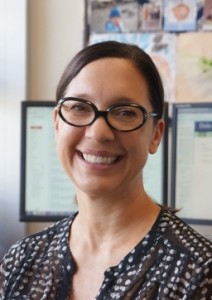 Barbara Endemaño Walker
Special Assistant to the Executive Vice Chancellor for Diversity Initiatives /
Director of Research Development for the Social Sciences, Humanities and Fine Arts
Office of Research, UCSB
Kyle Lewis is Professor of Technology Management in the College of Engineering. She holds a PhD in Organizational Behavior from the R.H. Smith School of Business at the University of Maryland, an MS in Industrial Administration (MBA) from Carnegie-Mellon University, and degrees in Mathematics and Computer Science from Duke University. She joined the faculty of UCSB in the Fall of 2014. Prior to joining UCSB, Dr. Lewis was a tenured professor at the McCombs School of Business at the University of Texas at Austin. Dr. Lewis' research examines how organizations leverage individual and collective knowledge. She examines the performance of teams, especially those teams engaged in knowledge work such as professional services, new product development, and project-based tasks. She has published articles in the top journals in the field of Management, including Academy of Management Review, Academy of Management Journal, Organization Science, Organizational Behavior and Human Decision Processes, Management Science, Journal of Management, Journal of Applied Psychology, and Group Dynamics. Dr. Lewis served as Division Chair in the Academy of Management (Managerial and Organization Cognition Division) and was a past senior editor for Organization Science.
Barbara Louise Endemaño Walker is the Special Assistant to the Executive Vice Chancellor for Diversity Initiatives, and the Director of Research Development for the Social Sciences, Humanities and Fine Arts in the Office of Research at UC Santa Barbara. Walker's research on the gendered political ecology of marine resources in Ghana, French Polynesia, and California has been funded by the National Science Foundation, the MacArthur Foundation, and NOAA Sea Grant, among others. Her current research programs examine a) the intersections of team science and broadening participation in STEM and higher education, and b) alternative food networks among US fishing communities. Her work has been published in the Professional Geographer; Gender Place and Culture; Society and Natural Resources; PLOS ONE; and the Journal of Geography and Higher Education among others. She has a Ph.D. and M.A. in Geography from UC Berkeley and a B.A. in Anthropology and African Studies from UCLA.