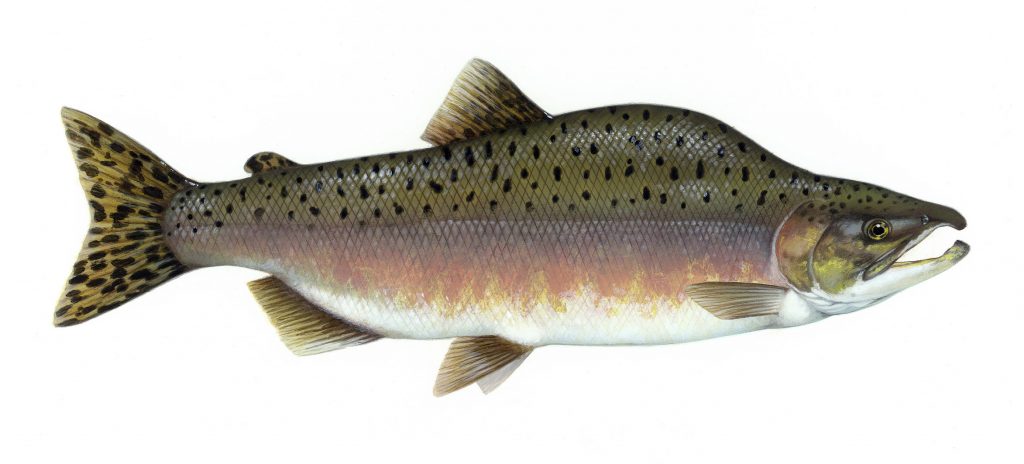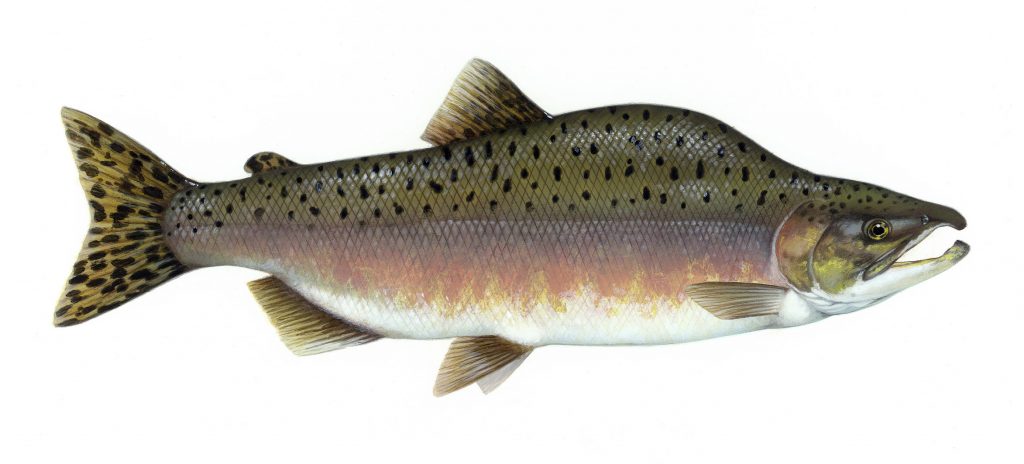 Salmon scientists frequently focus research on the link between salmon production and oceanographic conditions, but there is growing evidence that intraspecific and interspecific competition are also important. Pink salmon represent nearly 70% of all adult salmon returning from the North Pacific Ocean (~670 million fish in 2009) and their abundance has doubled since the mid-1970s ocean regime shift. The fixed two-year life cycle of pink salmon and their strong alternating-year pattern of abundance provides a unique opportunity to test hypotheses about competition at sea. In this presentation, I review evidence for competition, including its effects on salmon growth, age-at- maturation, and survival. Much of the evidence involves sockeye salmon, which typically spend two or three winters at sea and have high diet overlap with pink salmon. There is also evidence that pink salmon impact the growth, age, and survival of other species, such as Chinook salmon. Finally, I conclude that this evidence has important implications for large-scale hatcheries, which may contribute to a Tragedy of the Commons.



Speaker
Dr. Greg Ruggerone
Natural Resources Consultants, Inc.
gruggerone@nrccorp.com
Dr. Greg Ruggerone has investigated population dynamics, ecology, and management of Pacific salmon in Alaska and the Pacific Northwest since 1979. Much of his earlier experience stems from activities as Project Leader of the Alaska Salmon Program, University of Washington. His research typically involves factors affecting growth, age at maturation, and survival of salmon in freshwater and marine habitats. Lately, this research has focused on species interactions in the ocean, especially competition between pink salmon and other salmon. He is past Chair of the Columbia River Independent Scientific Advisory Board and past Chair of the Independent Scientific Review Panel, and he currently serves as an independent science reviewer for the California WaterFix Project.